SmartGo Kifu 3.0
by Anders Kierulf
2013-07-16
Almost five years ago, I started SmartGo on the iPhone because I wanted thousands of pro games and Go problems in my pocket; I figured other Go players would too. It started as SmartGo touch, with just 6,000 pro games, and no computer play. That evolved into SmartGo Pro, then came SmartGo Kifu for the iPad, and last year, SmartGo Kifu became universal, making SmartGo Pro obsolete. The recent additions of joseki analysis and tree view have pushed SmartGo Kifu way beyond what I imagined five years ago.
Today, I'm happy to announce version 3.0 of SmartGo Kifu with two exciting changes:
Clean new look and icons: The new modern look was designed by Scott Jensen (@_scottjensen) at Ender Labs. Many of the previous icons were remnants from the Windows version, and it showed. We also took the opportunity to streamline the user interface. This work started before iOS 7 was announced, and there's more to do for iOS 7, but this takes a big step towards the future.
GoGoD game collection: John Fairbairn and T Mark Hall have been building their GoGoD (Go Games on Disk) collection for many years, and SmartGo Kifu now includes that collection of more than 73,000 professional games. An immediate benefit is better player name translations, and there's more to come.
Before: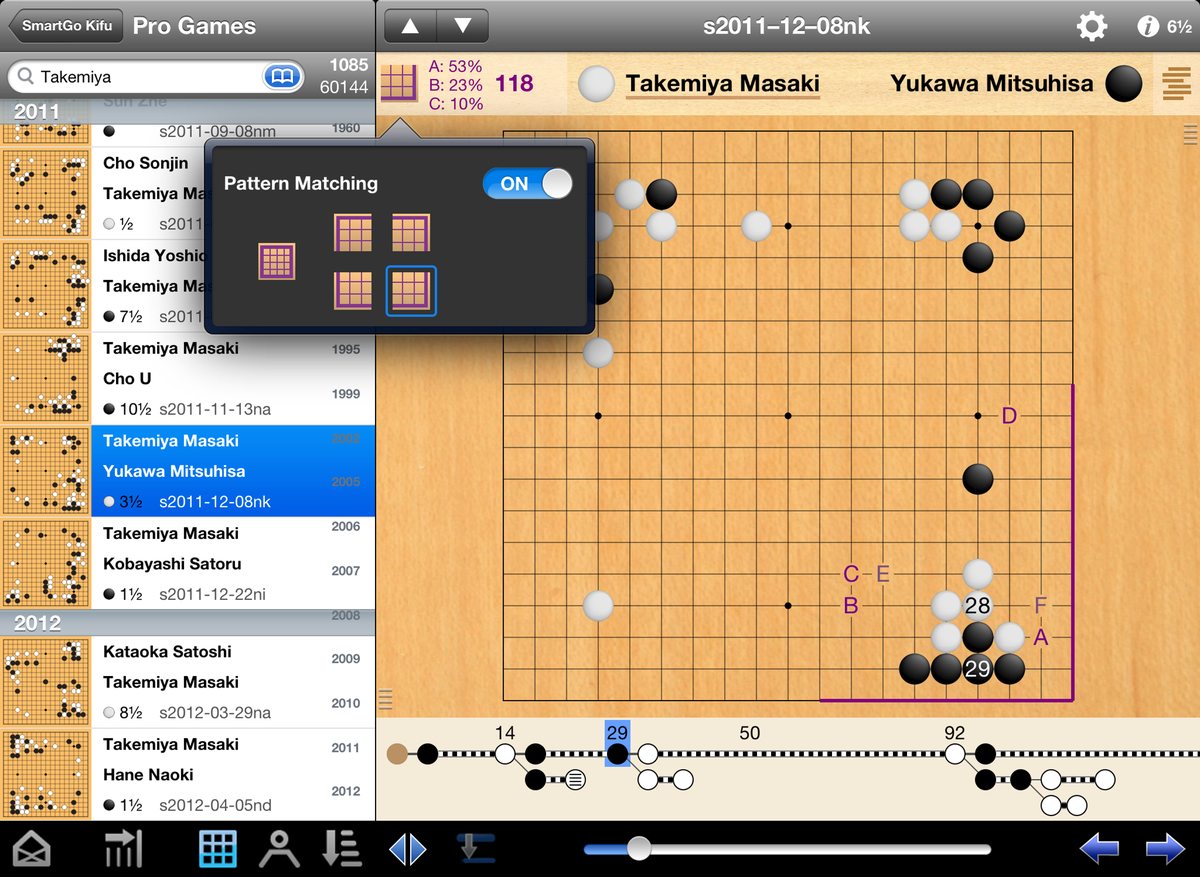 After: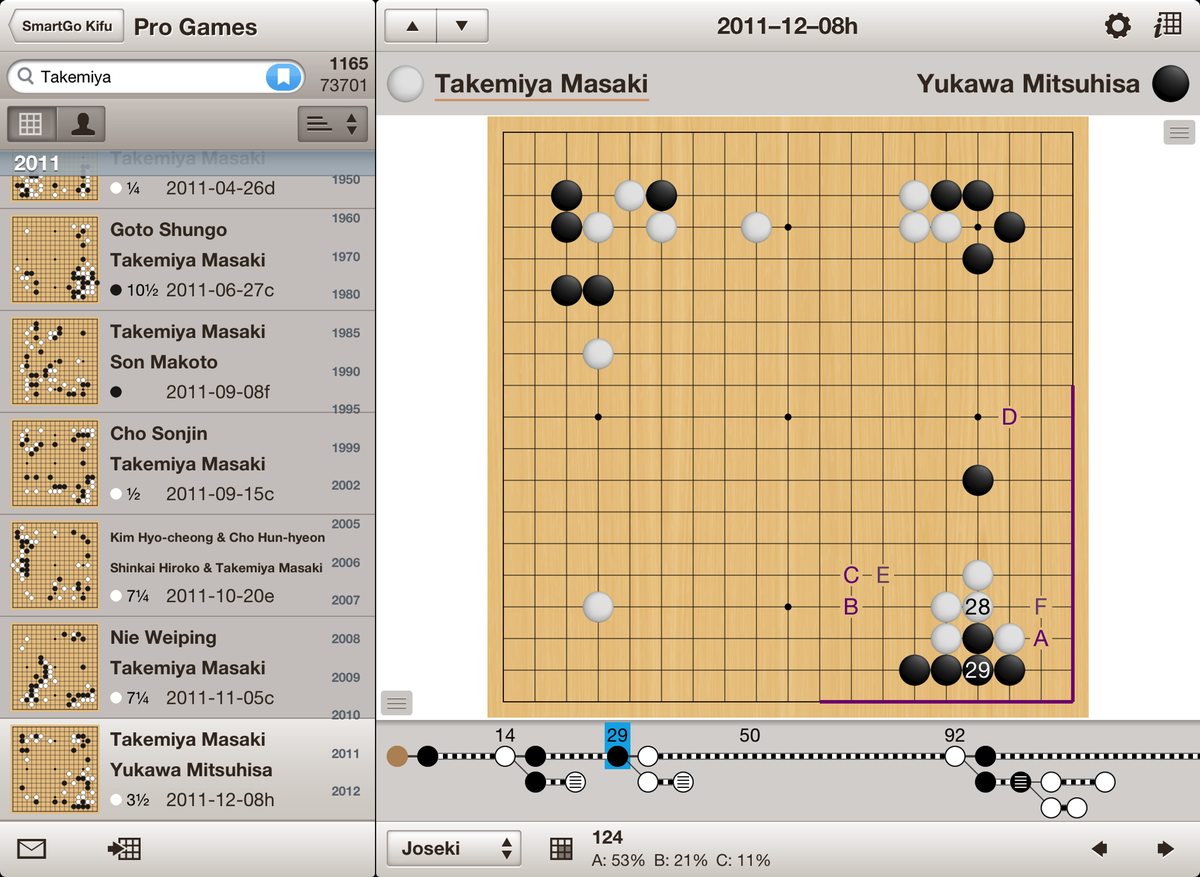 I also plan to offer the GoGoD collection with the Windows version of SmartGo. Unfortunately, SmartGo for Windows will be temporarily unavailable until that work is complete.