Multi-Lingual Go Books
by Anders Kierulf
2012-12-18
It's amazing to me that SmartGo Books now offers 52 books, for players at all levels: the Learn to Play Go series, the Elementary Go Series (38 Basic Joseki and The Endgame are coming), interactive problem books, out-of-print works, and the acclaimed Invincible. SmartGo Books has come a long way in less than two years.
Today, SmartGo Books is taking another step: multi-lingual books. Michael Redmond 9p has translated his Patterns of the Sanrensei to Japanese, and the Spanish version of Yuan Zhou's How Not to Play Go (translated by Brian J. Olive) has been added to that book.
Yes, added: The books contain both languages, and readers who've already bought one of these books will automatically get upgraded to the multi-lingual versions. You can switch between the two languages on the fly, or choose to see both languages: perfect for brushing up on your Japanese or Spanish. (Tap on the icon in the top right and choose Book Language to switch.)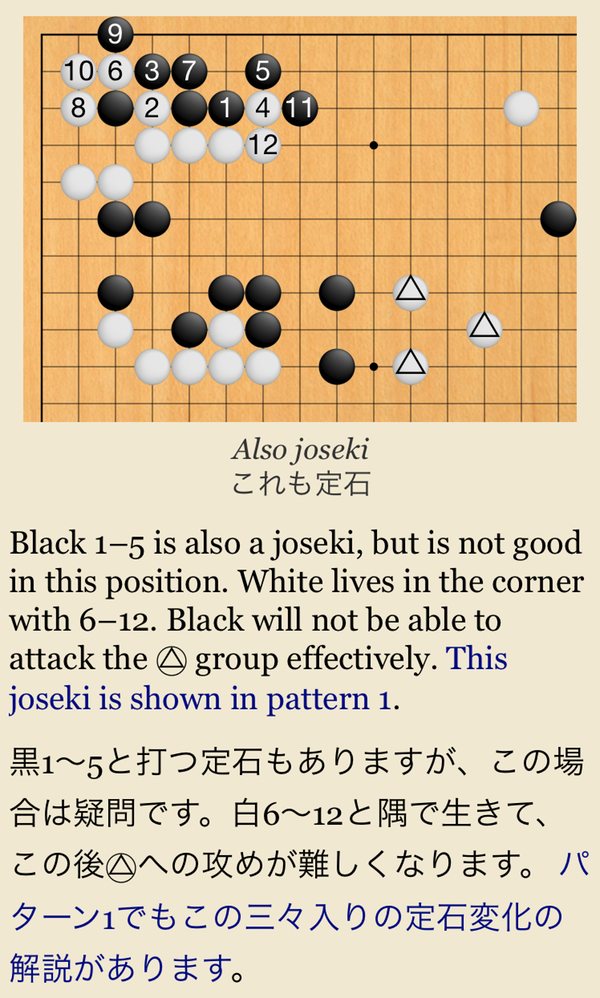 Diagrams are shared and will only be shown once, albeit with different captions. This minimizes the work for translators and reviewers, and also reduces the potential for errors. Expect more books in more languages in the future. Enjoy!