Después de desarrollar el galardonado Smart Go Board para el Macintosh, Anders fue uno de los programadores principales para el desarrollo de PowerPoint en el Graphics Business Unit de Microsoft en Silicon Valley. Tiene más de 20 años de experiencia en Go para computadora y ha trabajado de jornada completa en desarrollar SmartGo desde 1999.
Anders está activo como @smartgo en Twitter, menos activo en Facebook. Su email es "primer nombre"@smartgo.com.
Entrevistas
Educación
Distinciones
Inventor del formato de archivo SGF.
Ganador del concurso Computer Go en Londres, agosto 1989.
Campeón suizo de Othello 1983, 84, 85, and 89.
Campeón estadounidense de Othello 1992.
Publicaciones Seleccionadas
Ph.D. thesis: "Smart Game Board: a Workbench for Game-Playing Programs, with Go and Othello as Case Studies." ETH Zürich, May 1990. Thesis advisor: Prof. J. Nievergelt.
"Smart Game Board and Go Explorer: A study in software and knowledge engineering." Kierulf, A.; Chen, K.; Nievergelt, J. Comm. ACM 33, 2 (February 1990), 152-166.
"The Evolution of Go Explorer." Chen, K.; Kierulf, A.; Müller, M.; Nievergelt, J. Published in: Marsland, T.A.; Schaeffer, J. (eds.) Computers, Chess and Cognition (Springer Verlag, New York, 1990), 271-285.
Personal
Anders vive en Utah con su esposa y sus tres hijos. Anders es un jugador 3-dan de Go (AGA rating).
Lugares Favoritos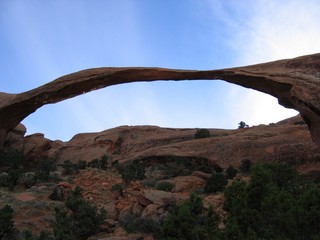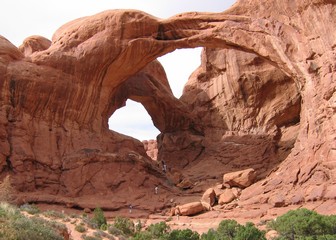 This picture of Wall Arch I took before it collapsed.